30 Jul

What are the steps of a liposuction procedure?

The liposuction procedure includes the following steps:
Step 1 – Anesthesia
Medications are administered for your comfort during the surgical procedure. The choices include local anesthesia, intravenous sedation and general anesthesia. Your doctor will recommend the best choice for you.
Step 2 – The incision
Liposuction is performed through small, inconspicuous incisions.
First, diluted local anesthesia is infused to reduce bleeding and trauma. Then a thin hollow tube, or cannula, is inserted through the incisions to loosen excess fat using a controlled back and forth motion. The dislodged fat is then suctioned out of the body using a surgical vacuum or syringe attached to the cannula.
Problem areas that can be addressed with liposuction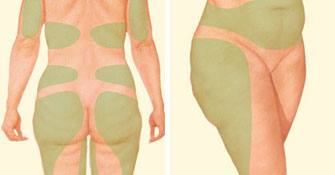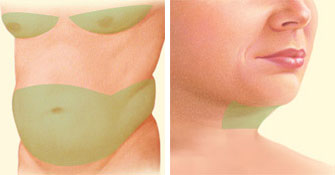 Step 3 – See the results
Your improved body contour will be apparent once the swelling and fluid retention commonly experienced following liposuction subside. Get more information about liposuction results.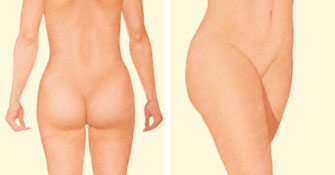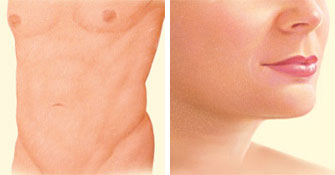 What should I expect during my liposuction recovery?
During your liposuction recovery, a compression garment or elastic bandages may cover treatment areas once your procedure is completed. These help to control swelling and compress the skin to your new body contours.
In addition, small temporary drains may be placed in existing incisions beneath the skin to remove any excess blood or fluid.
You will be given specific instructions that may include:
How to care for the surgical site and drains
Medications to apply or take orally to aid healing and reduce the potential for infection
Specific concerns to look for at the surgical site or in your general health
When to follow up with your plastic surgeon
Be sure to ask your plastic surgeon specific questions about what you can expect during your individual recovery period:
Where will I be taken after my surgery is complete?
What medication will I be given or prescribed after surgery?
Will I have dressings/bandages after surgery?
How long will I wear the compression garment?
Are stitches removed? When?
When can I resume normal activity and exercise?
When do I return for follow-up care?
It may take several months for the swelling to fully dissipate. As it does, your new contours and enhanced self-image should continue to develop.
What results should I expect after liposuction?
The results of liposuction will be long lasting, provided you maintain a stable weight and general fitness.
Your improved body contour will be apparent when the swelling and fluid retention commonly experienced following liposuction subside.
As your body ages, it is natural to lose some firmness, but most of your improvement should be relatively permanent.
Although good results are expected from your procedure, there is no guarantee. In some situations, it may not be possible to achieve optimal results with a single surgical procedure and another surgery may be necessary.
It is not possible to improve lax skin tone with liposuction.
Following your physician's instructions is key to the success of your surgery.
It's important that the surgical incisions are not subjected to excessive force, swelling, abrasion or motion during the time of healing. Your doctor will give you specific instructions on how to care for yourself.
Get a free consultation here